Visit to Salisbury Museum
On Saturday 15 February 2020 there will be an ECC Meeting and handling session at the Grade 1 listed Salisbury Museum, which boasts a magnificent collection of English ceramics covering four centuries. The main ceramic Gallery is housed in the Kings Room where there are rare early Worcester and Chelsea items, a full set of the Bow Five Senses and a famous New Canton inkwell. There is a separate room devoted to the Brixie Jarvis Collection of Wedgwood. The ECC committee will choose items from the reserve collection for handling.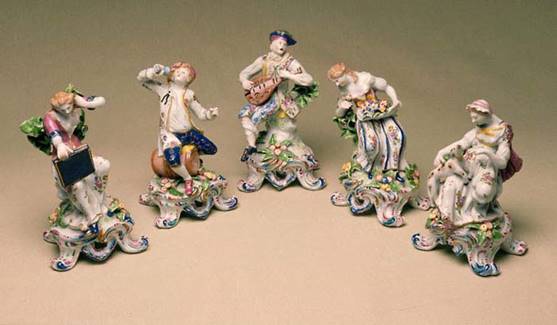 Morning Programme in the Museum
10.15 am Arrival and Welcome 10.30 am Coffee and cake in the museum's café 11 am Handling session in the Ceramic Gallery. Cost £10.00 which includes admission to the Museum
Afternoon ECC Meeting programme in the Museum Lecture Hall with talks by:
Rosemary Pemberton: Contributions towards the History of J E Nightingale: Ceramic Author and Collector of Salisbury
Clare Durham: From Salisbury With Love The story of the sale of the first recorded c18th-century American porcelain teapot for £500,000.
Michael Jeffery: Martin Brothers – The Potters, Patrons and Purchasers of the last 150 Years
There is no cost for the afternoon ECC meeting
We need to know how many members will be attending, for planning purposes. If you are attending, email Rosemary Pemberton [email protected] or contact her via the ECC postal address (page 9). Indicate if you are attending just the afternoon ECC Meeting lectures or both sessions. To pay for the morning handling session, pay for this via the ECC website (use the Donate page on the ECC website) or post a cheque made out to the English Ceramic Circle to Rosemary Pemberton, Stratton House, Winterbourne Earls, Salisbury SP4 6HD.