The English Ceramic Circle is dedicated to the study of ceramics manufactured, decorated, or used in the British Isles.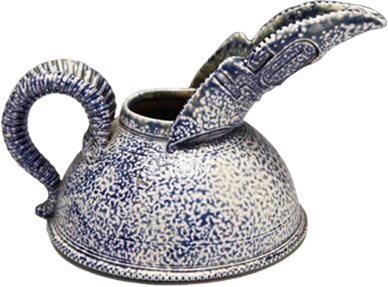 The English Ceramic Circle (or ECC for short) is the oldest society dedicated to the study of British ceramics and enamels.
Members interested in ceramics at all levels of knowledge are always made welcome. Founded in 1927, we aim to advance
knowledge by presenting new research on these subjects at our meetings and by publishing this research. The Circle`s worldwide
membership embraces collectors, curators, archaeologists, potters, auctioneers, dealers, social historians and all those with an
interest in the history of ceramics made in the British Isles.
Enthusiasts and experts in British pottery, porcelain and enamels.
English Ceramic Circle was founded in 1927.
Registered Charity No. 1097063.
This visit will enable ECC members to view some of the very best of Welsh porcelain and pottery (including reserve collections) and to hear lectures on the subject from acknowledged experts. Booking is required. Thursday 4 October 2018 Leaving the National Museum...
If you are interested in collecting or researching British pottery, porcelain and enamels, consider joining The English Ceramic Circle today.