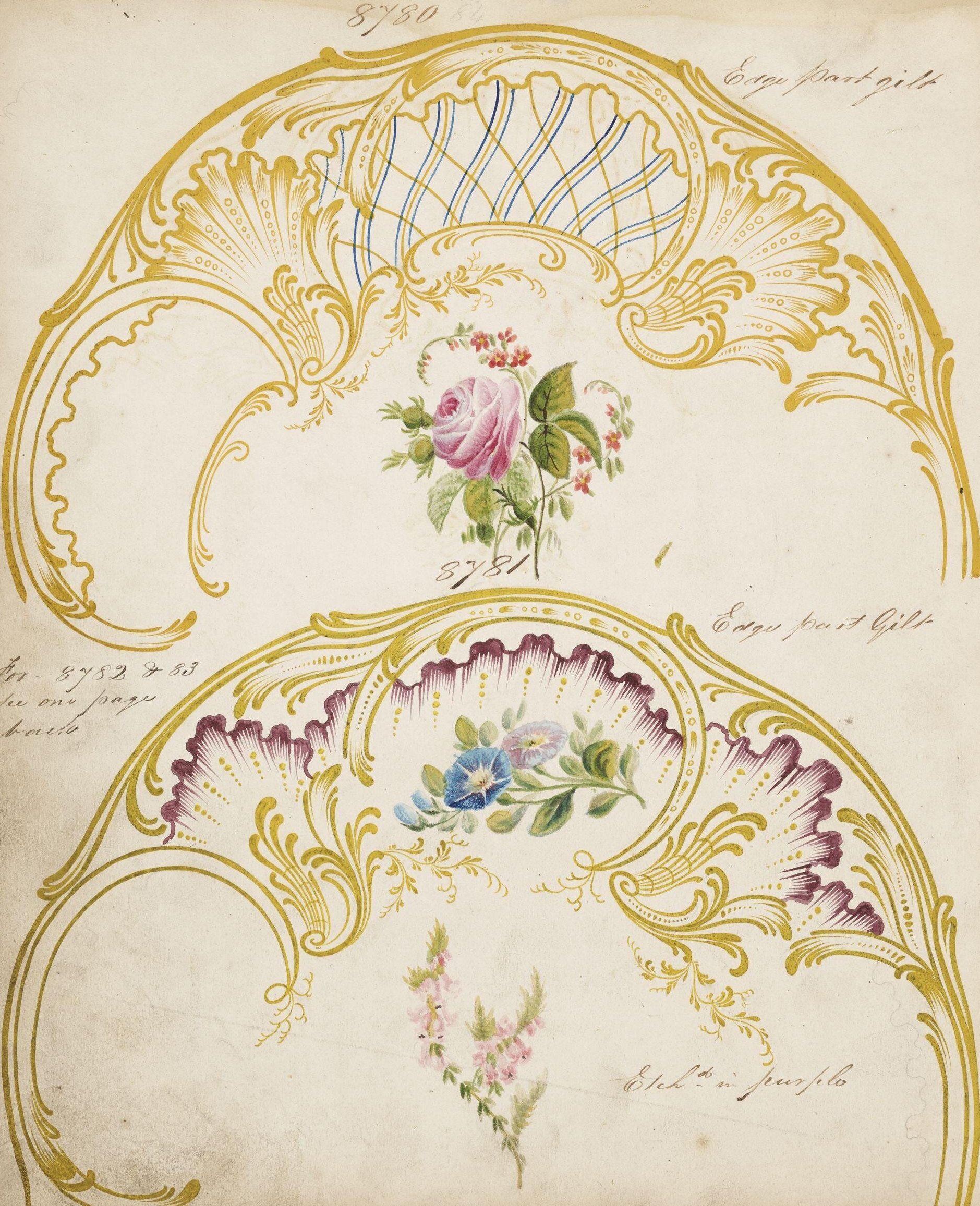 Designer
The English Ceramic Circle is dedicated to the study of ceramics manufactured, decorated, or used in the British Isles.
The ECC offers these benefits to our members: - free copies of the annual ECC journal, Newsletters and other ceramic volumes
- regular convivial meetings with talks on new research by ceramic experts
- broadening your ceramic knowledge, making new friends and meeting ceramic experts
- online access (with full text-search) to the ECC archives comprising around 700 papers
- handling sessions at museums/public collections and visits to private collections
- exclusive auction preview visits, including Bonhams and Woolley & Wallis
H. & R. Daniel, Sheet of plate designs, 1840-46, E.287-2022, courtesy of the Trustees of the Victoria & Albert Museum, London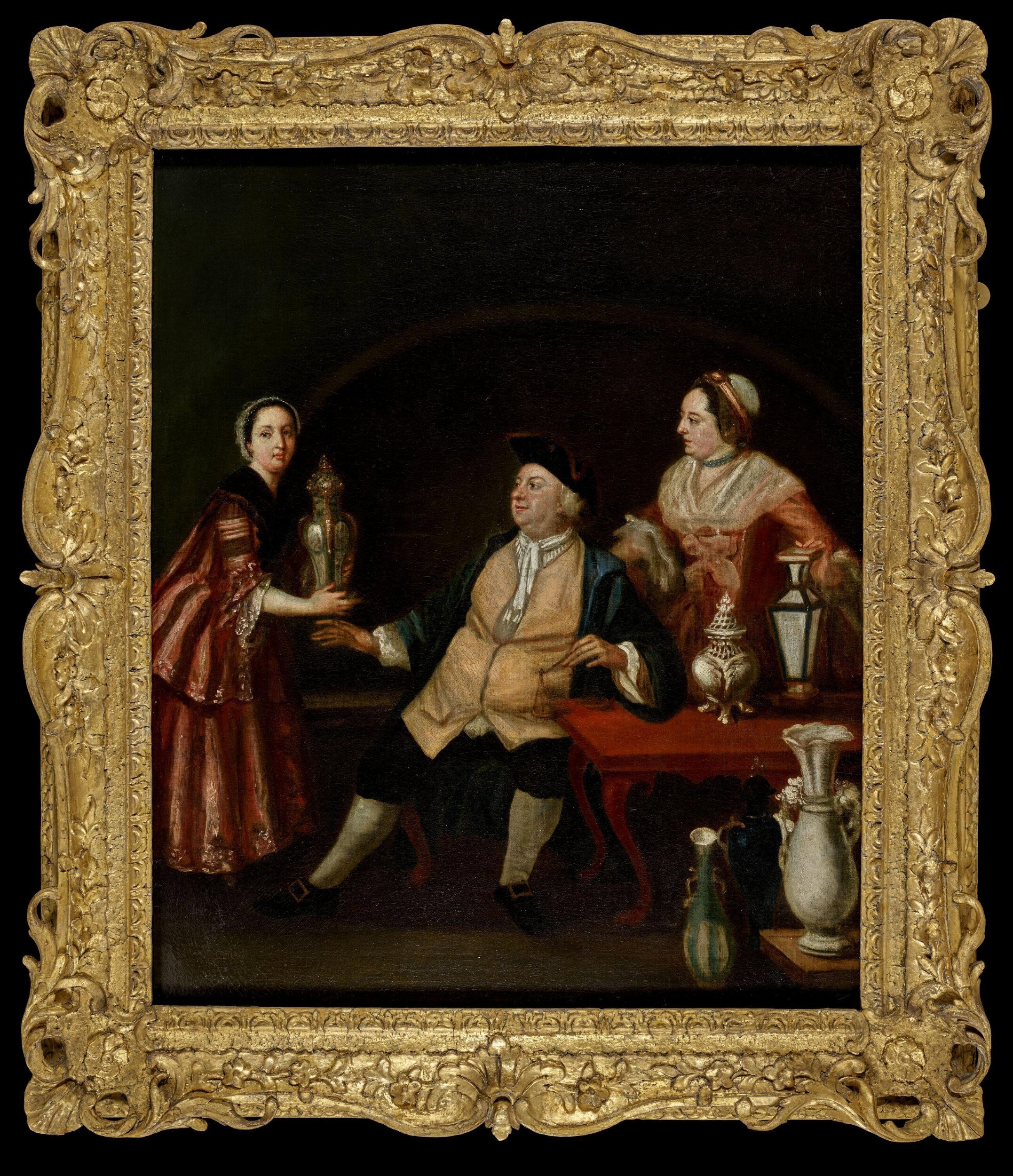 Study Day on Chelsea porcelain
1 December 2023 at the V&A Museum
Update: Tickets for this event are now sold out. To add your name to a waiting list should any more become available please email [email protected]
We are pleased to announce a study day celebrating the display of recent Chelsea acquisitions by the V&A, including the portrait of Nicholas Sprimont, Ann Sprimont and Susannah Protin and a rare 'pea-green' ground vase, which are now on show in the British Galleries.
The English Ceramic Circle (or ECC for short) is the oldest society dedicated to the study of British ceramics and enamels.
Members interested in ceramics at all levels of knowledge are always made welcome. Founded in 1927, we aim to advance
knowledge by presenting new research on these subjects at our meetings and by publishing this research. The Circle`s worldwide
membership embraces collectors, curators, archaeologists, potters, auctioneers, dealers, social historians and all those with an
interest in the history of ceramics made in the British Isles.
Enthusiasts and experts in British pottery, porcelain and enamels.
English Ceramic Circle was founded in 1927.
Registered Charity No. 1097063.