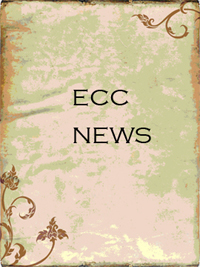 This area is for notices of non-commercial exhibitions and publications relevant to the study of
British ceramics and enamels.
Please send submissions to webmaster@englishceramiccircle.net.
The English Ceramic Circle provides a platform for promoting new publications but without necssarily endorsing the conclusions reached by individual authors
---
Aubrey Toppin Papers     Genealogical material among the papers given by Aubrey Toppin to Bernard Watney have been deposited with the Society of Genealogists. Apprentice lists for various trades among the papers given by Aubrey Toppin to Bernard Watney have been deposited in the Reference Library of the City of London. All this material can be searched on request but in both cases prior notice should be given.
The Victoria and Albert Museum     Purpose built in 2009 for the display of the Ceramics collection the newly refurbished galleries tell the story of world ceramics, with 3000 objects on display from the earliest Chinese pottery to contemporary ceramic art. The new galleries include a major new introductory gallery, presenting a 'world history' of ceramics, highlighting connections between ceramics of different cultures and periods.Another major gallery is devoted to ceramic materials and techniques, where for the first time, the V&A has created a gallery exploring ceramic production. This incorporates a workshop area where techniques will be demonstrated and visitors will be able to make, decorate and fire their own ceramics. www.vam.ac.uk
---
Raven Mason Collection, Keele University, Staffordshire       The Raven Collection of Mason ceramics is now housed within the Keele University campus. Admission is only available to groups and strictly by appointment. All enquiries should be made to Mrs Julie Kershaw: telephone 01782 584169; fax 01782 584422; j.kershaw@keele.ac.uk; www.ravenmason.org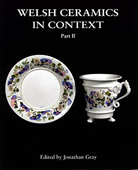 Welsh Ceramics in Context, Part 2     Jonathan Gray (ed.), articles on 18th century creamware and pearlware, transfer-printing processes, the Cambrian Pottery under Coles & Haynes, British ceramics in 18th c. America, early Swansea printed earthenwares, natural history sources of design on Welsh ceramics, the Bristol Pottery 1785 to 1835, Billingsley & his china artists 1796 to 1835, the development of Welsh porcelain bodies, the use of set pattern decoration at the Swansea china works, the Swansea disaspora: the later Careers of David Evans, Henry Morris and William Pollard, London and its importance in the ceramic world, Dillwyn's Etruscan ware 1848-1850, Llanelly pottery 1840-1922, the Ynsmeudwy Pottery 1845-1877, and the Dillwyn diaries 1774-1872); contact Swansea Museum, + 44 (0) 1792 653763, fax + 44 (0) 1792 652585, softback £39.50. UK postage and packing £5 per copy, overseas postage and packing £10 per copy. Swansea Museum has a limited number of Part 1 and 2 available at the special price of £55. Please contact Bernice Cardy at Swansea Museum for more details.